Ramadan Announcements
Updated on April 2nd
According to New Haven Islamic Center By-Laws, NHIC follows the Fiqh Council of North America (FCNA) for determining the beginning of Ramadan and Eid al-Fitr.
Accordingly, the first day of Ramadan starts on, Saturday April 2, 2022 and Eid-al-Fitr will be on Monday, May 2, 2022 inshaAllah. If you have any concerns or questions regarding the decision please go to the moon sighting site at https://www.moonsighting.com/ramadan-eid.html
عن زيد بن خالد الجهني -رضي الله عنه- عن النبي -صلى الله عليه وسلم- أنه قال: «مَنْ فَطَّرَ صائمًا، كان له مِثْلُ أجْرِهِ، غَيْرَ أنَّهُ لاَ يُنْقَصُ مِنْ أجْرِ الصَّائِمِ شَيْءٌ».
(‏‏(‏رواه الترمذي و قال: حديث حسن صحيح، و ابن ماجه و النسائي في الكبري و الدارمي و احمد‏)‏‏)‏‏.‏
The Prophet (ﷺ) said, "He who provides a fasting person something with which to break his fast, will earn the same reward as the one who was observing the fast, without diminishing in any way the reward of the latter." [At-Tirmidhi].
Sponsor an Iftar
Please check the calendar posted on the back wall in the main Musallah for open dates. Please notice that Iftar will only be offered on weekends (Fridays, Saturdays and Sundays). Due to the expected attendance, it would cost $1,800 a night. NHIC management has contacted about six catering services and restaurants to cover these nights. If you are willing to sponsor a night – by yourself or with a group of friends or family – please write your name and phone number on the calendar or contact brother Cecep. You can give the check to Cecep, use the credit card machine (kiosk) on the wall by the calendar, or click on the "Sponsoring Iftar" link If you want to sponsor a partial Iftar, you may contribute to that fund via the donation box marked "General Iftar Donations" or use the credit card machine on the wall as well.
Food For The Needy
NHIC relies on it's generous community to distribute free food vouchers for needy families as it did last year. Please donate via the "Food for The Needy" link to help feed the needy during this blessed month.
Prayer Location for Sisters
In order to provide a good spiritual atmosphere during Taraweeh prayer, NHIC management has dedicated Unit # 9 for sisters with babies, toddlers and kids up to 8 years old. Kids in this age are not allowed in the sisters' main Musallah and there will be sisters volunteers there to enforce this rule.
In shaa Allah, there will be volunteers in Unit #9 to do activities with kids 4 to 8 years old. This service will only be offered Fridays, Saturdays and Sundays for now.
Mothers are required to accompany their kids all the time.
The volunteers are there ONLY to help and keep the kids from 4 to 8 occupied but mothers are responsible for their kids.
This is NOT a Babysitting service. It's NOT a drop-and-go service. No kid will be allowed in without a mother or a grand mother to watch, monitor, observe and control ALL THE TIME.
As for the Masjed as a whole; sisters and brothers Musallahs, please keep your kids right next to you and make sure they are on their best behavior and adhere to security and volunteers directions.
Other Announcements
Youth Halaqah is canceled until post-Ramadan
Not feeling well or not sure about it, STAY HOME! We have worked hard to reopen the Masjid and remove masks, let's not jeopardize our progress.
Children must be accompanied by an adult and must remain under their supervision at all times.
Please follow the volunteers' directions. They are there for our safety. For the sisters, sister Huda El-Sakka is a member of NHIC's staff and sisters should help her and follow her instructions.
Absolutely no food or drinks in any Musalah except for water.
Masjid cleanup this Sunday March 27th starting 10am. Join us to prepare our Masjid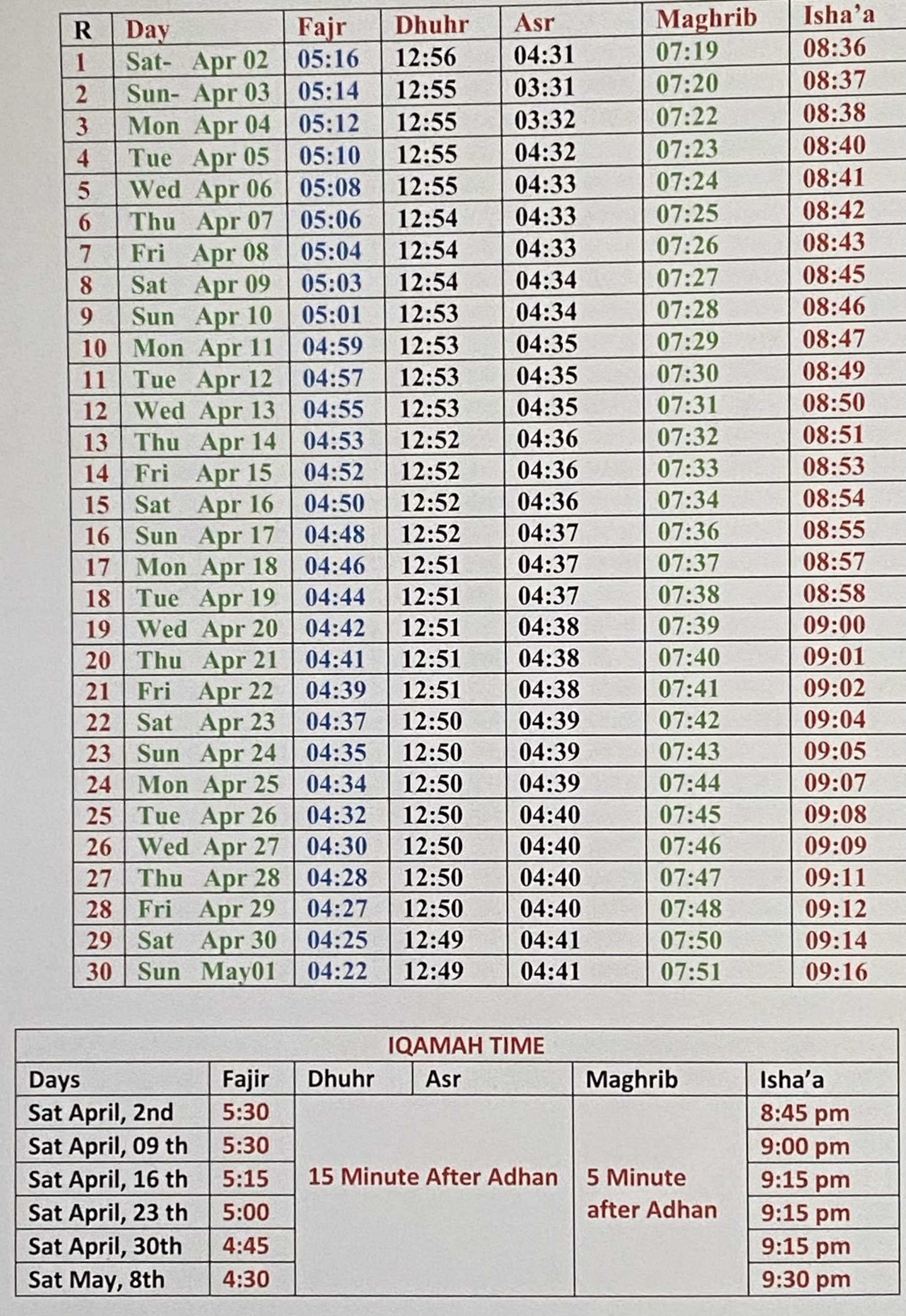 Starting Friday, March 11, masks will NOT be mandatory to enter NHIC premises, but are recommended.
NHIC's management in cooperation with Orange health department will keep monitoring the well being of our community members and may change the rules as needed.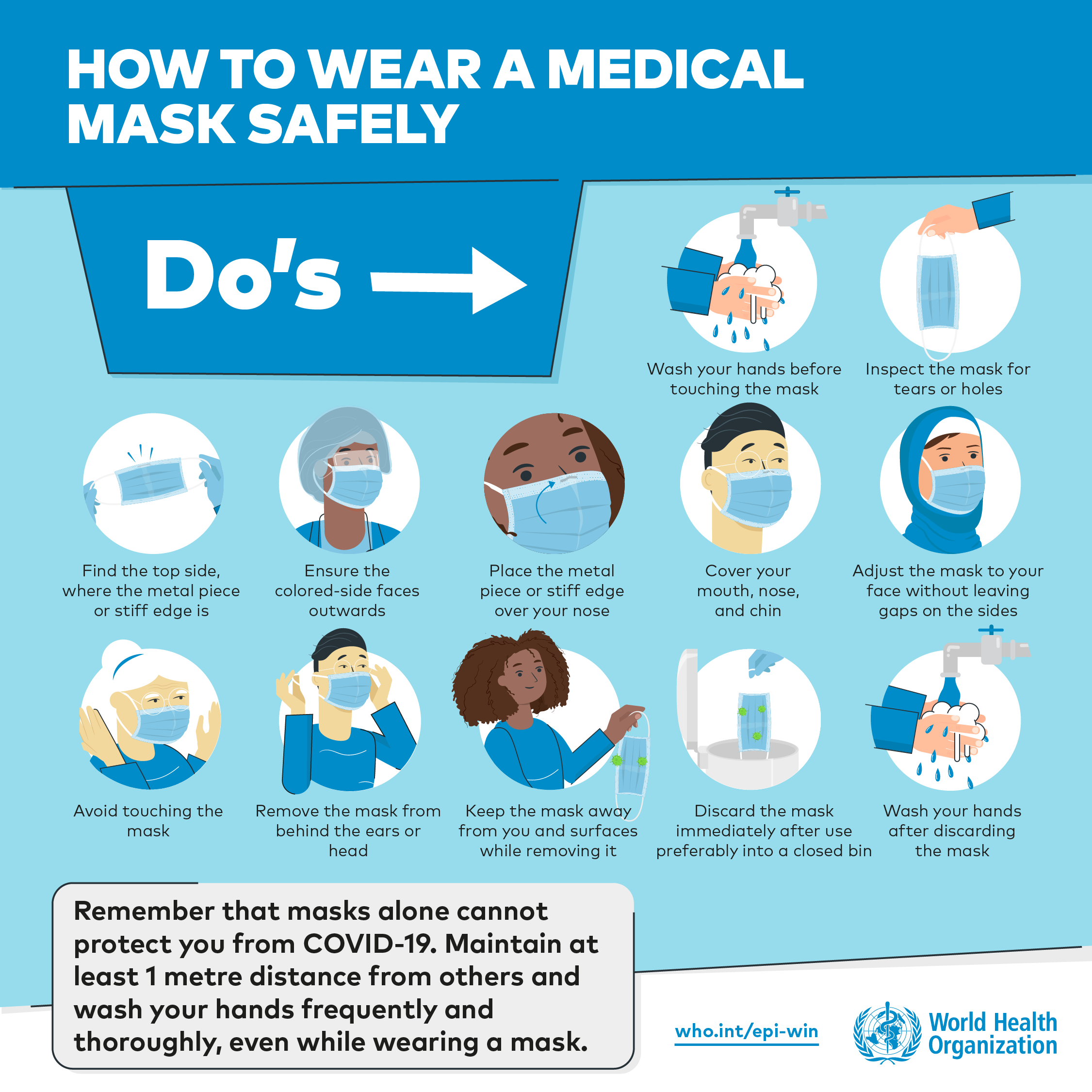 NHIC Membership Validation: The Executive Committee is conducting a survey to validate your NHIC membership. The intent is to update our data, improve our communications with you, and to restrict access to our chat groups to our members only. Please fill out the contact information form to update your membership information as soon as possible to speed up the process.
Maximum Occupancy: Due to fire and safety regulations, we are not allowed to have more than 350 people in the main prayer hall (AKA the brother's side). Section #5 will be open as an additional prayer area for Jumuah Prayer and other events. 
Missed a video? Not a problem! Catch up here.
Meet Your Muslim Neighbor NHIC Event – New Haven Register Article